Landscaping Services
Serving Charlotte & Sarasota Counties, FL
Exclusive and Elaborate Landscapes
Proudly providing a wide range of landscaping services in Charlotte & Sarasota County area homes and businesses since 2015, LD Lifestyles LLC is a trusted and preferred provider of lawn maintenance and exterior beautification. Whether you are searching for a professional contractor for lawn installation, or require hardscaping services to build a retaining wall, LD Lifestyles LLC's lawn care crew is up to the task.
---
Call for a FREE Quote
---
4.8 Stars on Google
64 (and counting) Highly Rated Reviews
★★★★★
"I use LD Lifestyles for my lawn service and tree trimming. The crew does an outstanding job, very professional and easy to work with. Highly recommend LD!"
- Rosie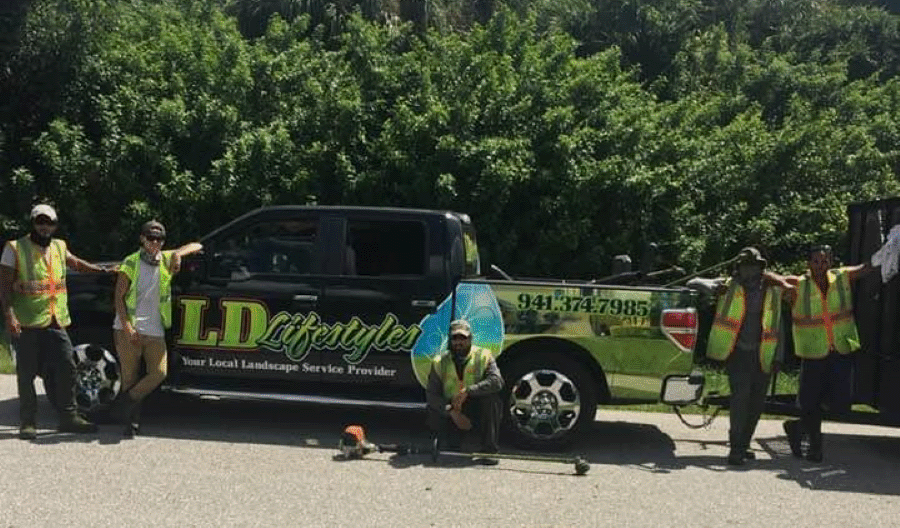 Comprehensive Landscaping Renovation Services
Here at LD Lifestyles LLC, we pride ourselves on offering services that enhance the curb appeal of your home or business. With over 8 years of experience with providing exemplary landscaping services LD Lifestyles LLC specializes in many aspects of landscaping in the Port Charlotte from lawn installation to regular maintenance. We strive to keep yards clean and groomed. We offer a wide range of landscaping and tree services. Call (941) 269-0613 today for a free estimate.
If you are looking to beautify your Port Charlotte area home, give LD Lifestyles a call. We can design and implement your vision and make your property uniquely special.
LD Lifestyles has over 8 years of landscape design and landscape renovation experience. Call (941) 269-0613 today for a free landscape renovation quote to transform the exterior of your biggest investment!
Tired of spending your precious weekend maintaining your lawn? Looking for a mowing service? LD Lifestyles can take care of your lawn for you while you work. We'll mow, weed, and fertilize. All you have to do is sit back and enjoy! Call (941) 269-0613 today.
Make your commercial property inviting with attractive plantings, dark rich mulch, and clean-cut grass. LD Lifestyles serves many commercial customers in the Port Charlotte, FL area. Give us a call for a free quote.